Notice
: Undefined property: plgContentMyFlickr::$captions in
/public_html/PROD/flux4v4/plugins/content/myFlickr/myFlickr.php
on line
219
Notice
: Undefined variable: fancybox_titleformatter in
/public_html/PROD/flux4v4/plugins/content/myFlickr/includes/myFlickrRenderer.class.php
on line
539
Notice
: Undefined property: JSite::$jquery in
/public_html/PROD/flux4v4/plugins/content/myFlickr/myFlickr.php
on line
149
Notice
: Undefined property: plgContentMyFlickr::$captions in
/public_html/PROD/flux4v4/plugins/content/myFlickr/myFlickr.php
on line
219
Notice
: Undefined variable: fancybox_titleformatter in
/public_html/PROD/flux4v4/plugins/content/myFlickr/includes/myFlickrRenderer.class.php
on line
539
Notice
: Undefined property: plgContentMyFlickr::$captions in
/public_html/PROD/flux4v4/plugins/content/myFlickr/myFlickr.php
on line
219
Notice
: Undefined variable: fancybox_titleformatter in
/public_html/PROD/flux4v4/plugins/content/myFlickr/includes/myFlickrRenderer.class.php
on line
539
Notice
: Undefined property: plgContentMyFlickr::$captions in
/public_html/PROD/flux4v4/plugins/content/myFlickr/myFlickr.php
on line
219
Notice
: Undefined variable: fancybox_titleformatter in
/public_html/PROD/flux4v4/plugins/content/myFlickr/includes/myFlickrRenderer.class.php
on line
539
Notice
: Undefined property: plgContentMyFlickr::$captions in
/public_html/PROD/flux4v4/plugins/content/myFlickr/myFlickr.php
on line
219
Notice
: Undefined variable: fancybox_titleformatter in
/public_html/PROD/flux4v4/plugins/content/myFlickr/includes/myFlickrRenderer.class.php
on line
539
Notice
: Undefined property: plgContentMyFlickr::$captions in
/public_html/PROD/flux4v4/plugins/content/myFlickr/myFlickr.php
on line
219
Notice
: Undefined variable: fancybox_titleformatter in
/public_html/PROD/flux4v4/plugins/content/myFlickr/includes/myFlickrRenderer.class.php
on line
539
---
On a vu: un Batman dans une combi trop serrée ; deux Romains en sandales qui avaient la Gaulle (si si) ; un mec Lost in Translation errant en robe de chambre, un verre de Champ' à la main ; des Mexicains aux chapeaux made in pas là ; des rouleurs funambules ; tout plein de filles avec de jolis tatoos ; d'autres qui allumaient des cierges ; un vieux bab en version Lebowski ; une vielle bab en version Woopy Goldberg ; deux amoureux qui se marient sur la Green Room ; des mecs qui n'ont toujours pas compris que se prendre pour Karate Kid et faire la figure du cygne n'était pas recommandé passé un certain degré d'alcool ; un type agiter son sexe devant la foule de la Grande Scène (bah ouais...) ; des Anonymous, des pirates qui n'en déplaise à Pascal Nègre paient aussi leur place; des gus avec des colliers à fleurs ; des filles avec des couronnes de fleurs ; un couple de bagnards, Skunk Anansie shooter dans un dauphin pendant qu'elle nageait dans le public ; Blur jouer avec une vache gonflable : des Furieuses envahir la scène de Mass Hysteria ; des types avec des hochets ; des grillots de quatre mètres de haut ; un mec qui hésitait entre le style Dave et Rahan ; un Viking ; un très beau Fauve ; une rrrrrr sexy panthère ; des journalistes d'Inter très studieux ; d'autres journalistes sur des pédalos ; beaucoup de bisous sur Woodkid et Lilly Wood & the Prick ; vingt jolies minutes à pas de Lou et une Doillon, une heure après, toute émue sur la Green Room; un Skip the Use énorme qui a mis en difficultés pas mal de rouleurs de spliff ; un Kerry James encore plus énorme où, là, il n'était vraiment plus possible de spliffer ; un horny sound system avec Jupiter & Okwess Int et le Club des Justiciers Milliardaires d'Abidjan ; un joli coucher de soleil sur la Plage avec Alt-J ; un Wax Tailor à tailler des shorts haute couture ; un électrifiant Boys Noize ; un Cassius un peu chiant ; un Space Cowboy en manque de carburant ; des Smashing Pumpkins en mode crash test ; des gens nous dire que Pih Poh et Major Lazer c'était vraiment top (parce que, l'air de rien, on ne peut quand même pas tout voir non plus) ; un Kavinsky qui n'a cette fois pas pris la foudre ; une Keny Arkana, de loin, pendant qu'on jouait avec la Go Pro depuis le Bar du Boulot ; un Disclosure prometteur ; un happy popy groovy Twoo Door Cinema Club ; un très bon Neurosis en concert privé ; le kangoo blues psychédélique des Tame Impala ; 127.000 festivaliers, 17.932 campeurs ; 120 mécènes et deux ministres ; des chouros et des Américains à la pelle ; des litres de bières à remplir le Malsaucy ; du soleil ; beaucoup de solidarité ; tout plein de gens dire merci ; une grave happy lovy ambiance qui nous a rappelé les premières annés des Eurocks ; un Jean Paul et un Kem heu-reux à l'heure du bilan ; et - parce qu'on ne s'en n'est toujours pas totalement remis à cette heure – un époustoufflant Phoenix, magistral, hors d'atteinte pour fêter ce qui restera sans doute l'un des plus beaux quart de siècle de l'année.
Cette 24eme édition aura offert à ceux qui venaient pour la première fois comme à ceux qui viennent depuis longtemps (et même ceux qui n'étaient pas venus depuis longtemps !) un véritable concentré d'Eurocks.
En trois jours, les chanceux festivaliers (100 000 entrées, record battu !) auront vécu une experience sensorielle et auditive digne des "quatres saisons", qu'elles soient de Vivaldi... ou du Malsaucy !
Retour en images et en impressions sur la cartographie musicale et les isothermes du biotope local.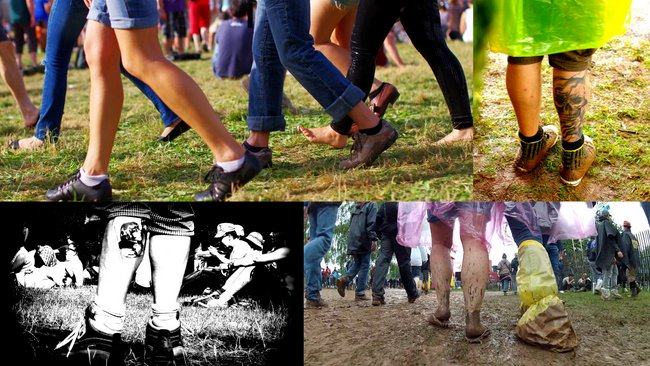 A Barcelone les festivals s'enchaînent, deux semaines après le grand succès de la 11è édition du Primavera Sound qui fut marqué par le retour sur scène de Pulp le Sónar ouvre ses portes. Le Sónar est un des plus gros festivals électro d'Europe et se déroule sur trois jours avec trois Sónar de jour, deux Sónar de nuit.